Commercial Heavy-Duty Umbrellas
Our hard to find Patio Umbrellas are custom made for you in your choice of Outdura or Sunbrella fabric. Our Patio Umbrellas are available in Market and Conventional styles with over 100 color choices. Graphics are available on all of our umbrellas.
Unlike your typical Patio Umbrellas found in discount and large chain stores, these Umbrellas are made with the finest woods and metals, and available in many brilliant Sunbrella® and Outdura colors. Our Umbrellas feature fiberglass ribs. Fiberglass ribs are flexible unlike the standard steel ribs. Should wind damage happen, our umbrellas are easily repaired by replacing a fiberglass rib. Built with only the finest materials, these Umbrellas will last for many years. Watch our video and see the quality comparison.
Fiberglass Rib Umbrellas vs. Aluminum
How to Replace a Fiberglass Rib
Sunbrella Fabric Color Selections - 10% Upcharge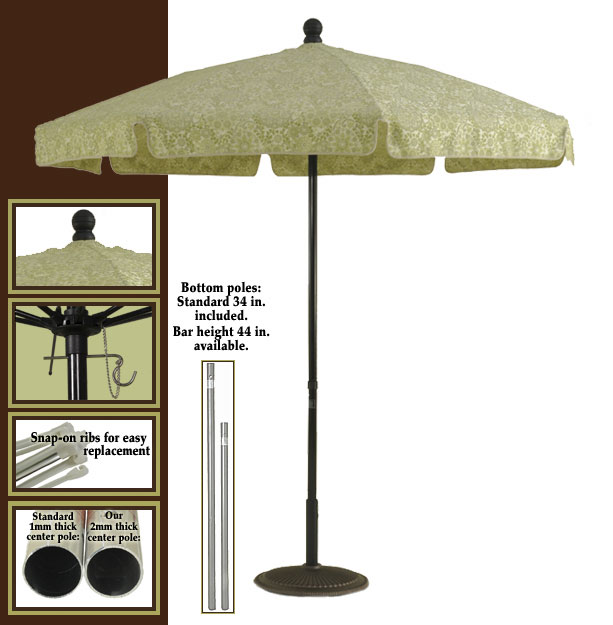 Click on Images for Details on Vent Options & Graphics